"I actually make history tonight as the first person with Asperger's to host SNL… or at least the first to admit it!" Said businessman Elon Musk in known American TV show Saturday Night Live.
Whispers, that the founder of Space X has Asperger's syndrome, have however existed before the official announcement.
There is even a note in the biography by Ashlee Vance, that some people interpret his behaviour as autism. The author has however passed this, because it is too easy, and it shows the lack of information of these people.
Hints that Elon Musk may be on the autistic spectrum have been here before. Even in childhood has Elon shown signs of being different. He had very vivid imagination ever since childhood, and he was able to concentrate on a problem so much, that he has stopped paying attention to the rest of the world. That is actually the reason, why Elon has been through tonsil surgery as a child – his doctor had thought, that was is slightly deaf.
Elon's mother May remembers that often, when the family went shopping, Elon has disappeared. They knew where he has gone to and indeed – as many times before he sat at the library and was in his world.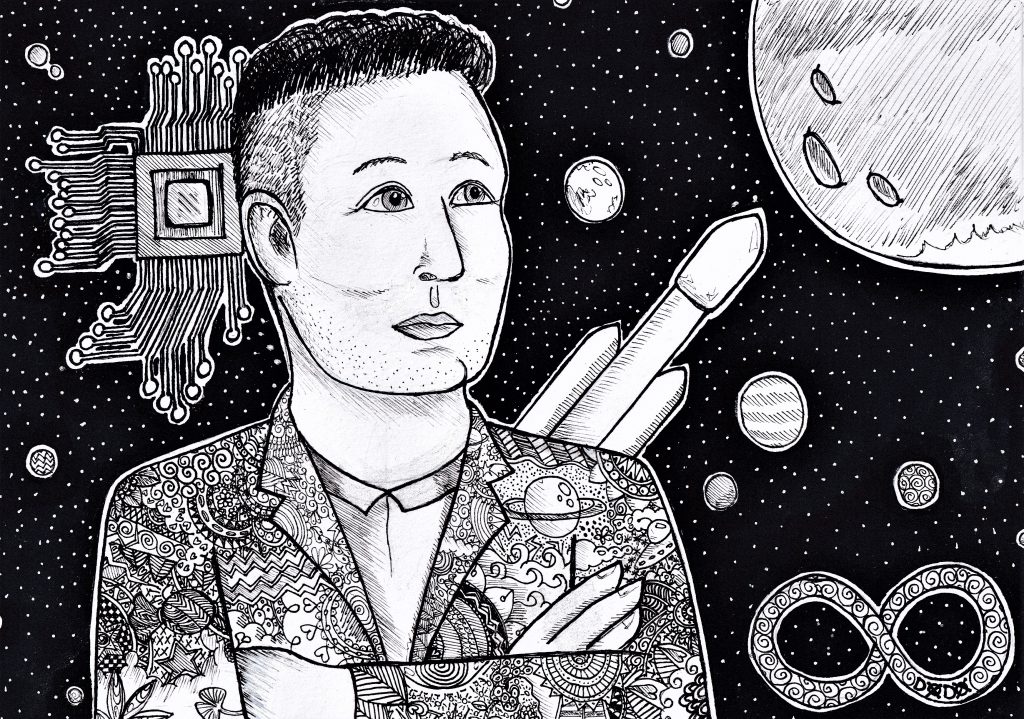 He got interested in computers even before puberty and at the age of twelve managed to programme a computer game called Blastar, which he subsequently sold to PC Magazine and Office Technology.
Unfortunately, the school years were not nice at all. In the apartheid stricken South African Republic, where he was born, has he been through heavy bullying from his classmates, who have laughed at him not only for his surname, but also for his differences. Once it came to the stage that he had been beaten unconscious and had to spend several days in hospital, where he has also been through plastic surgery of his nose.
At the age of eighteen has young Musk moved to Canada and two years later to the United States, where he got rich on his first business project X.com – then he was a part of foundation of PayPal, Tesla and he has founded SpaceX and SolarCity. He has developed the concept of hyperloop – a tube transportation system, which will transport people in capsules very quicky, he has founded companies as Open AI, Neuralink and The Boring Company.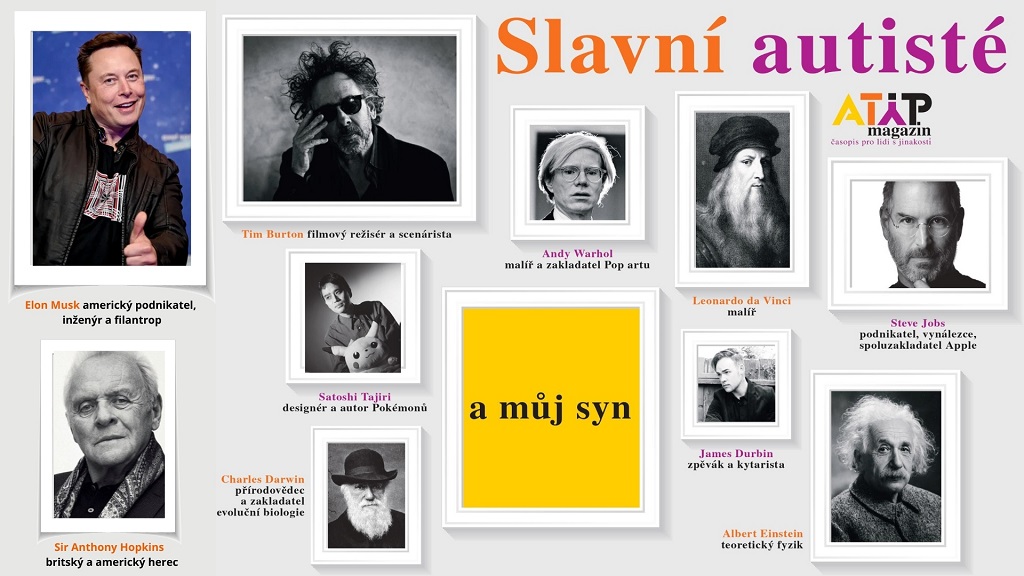 It is obvious that Elon Musk has several interesting personal traits, that can be explained by autism.
People around Elon are sometimes surprised by his behaviour. Witnesses say that it is not unusual for him to leave a boring social gathering and go watching the stars.
And his most potent and visible characteristic is his enthusiasm.
________
Text and drawing Dodo (autistic artist) / 

other graphics ATYP magazine / translator Veronika Jirasek (

autistic artist)

Projekt je realizován s finanční podporou hlavního města Prahy. The project is implemented with the financial support of the capital city of Prague.